Game Night
It's Game Night Somewhere!
Star City Games® is proud to offer Game Night, a fun and friendly event happening every week at participating stores. Open to all players, Game Night is your chance to win exclusive Creature Collection prizes.
Exclusive Prizes!
Each week, high-quality Star City Games Creature Collection sleeves and unique tokens are up for grabs. Prizes rotate on a monthly basis, so a new month means new Game Night designs! Here's a look at what you'll be playing for this month at a Game Night event near you!
December features Hoot To Kill! Our owl overseer never lets an enemy escape! Play for Hoot To Kill prizes all through the month of December!
November features Outfoxed! Our hardy hunter never returns empty-handed! Play for Outfoxed prizes all through the month of November!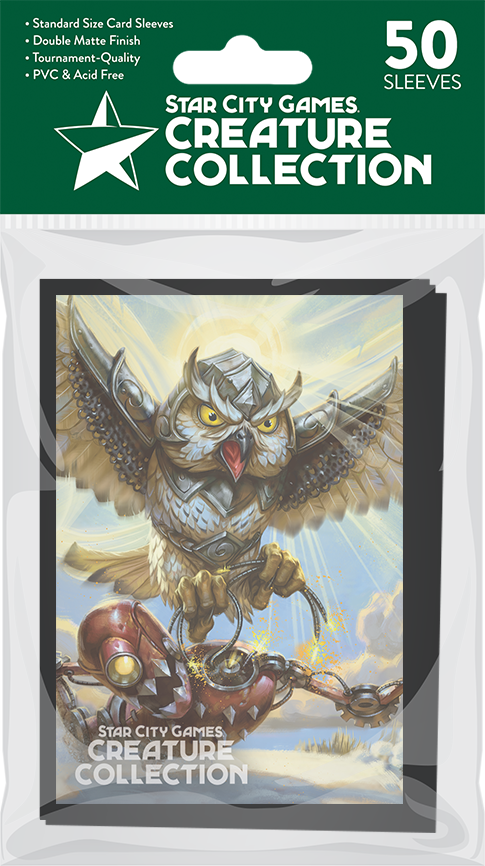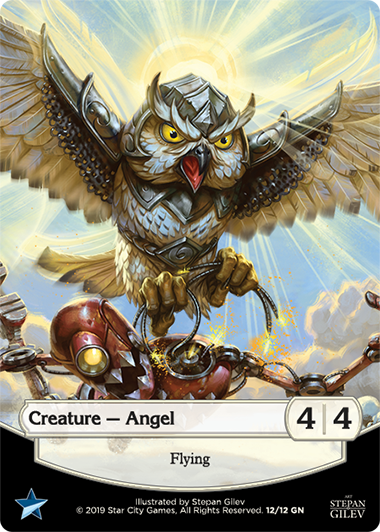 Want Game Night in your store?
It's easy! Have your local game store owner contact us at gamenight@starcitygames.com, or call us at (540) 685-4386. Our In-Store Programs staff will be happy to get them started!